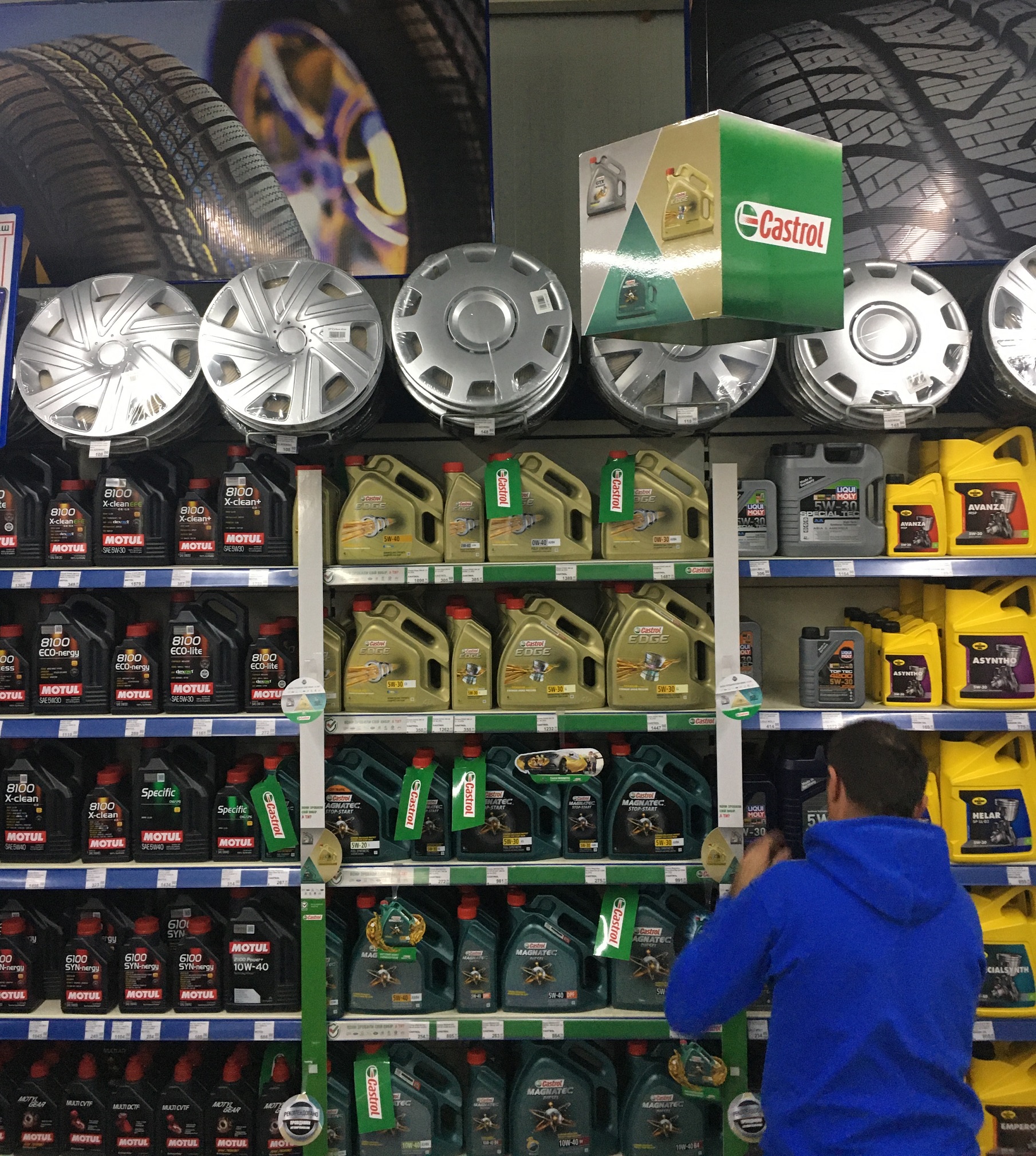 We`ve received the classic order to localize advertising assets and POSM kit for Ukraine to highlight with it Castrol`s products at the national automobile goods retailor stores.
It seemed like ordinary order – localization, translation, layouts for print, manufacturing, placing POSM. After checking the stores, it became clear that the project is not ordinary and if we produce the same POSM for each point of sales we will have problems with installation because every POP had unique trade equipment, interior and display of goods.
To implement this project, the agency first performed localization of materials for Ukraine and developed new POSM types. Further according to the measurements of each store, we developed customized POSM packages with exclusive in sizes, types and installation method. We will always find solution if needed.
The project was successfully done and the products became more visible and attractive at the store shelves.