Faktor (large regional building materials retailer) ordered our team to create Landing Page. The company's extensive market offer includes not only the thousands of building material position, but also related services of special equipment.
The Factor network is located in the city of Volnovakha, Donetsk region, and is very popular in the region, but until recently it was not represented by a website on the Internet. There was no any single place where consumers could check the full list of products categories and services, see all the stores addresses and just read about the business as such. We`ve fixed this by creating the landing page, which for some time became the web embassy of the company. It turned out to be very convenient, with minimalism in design and bright fresh accents. Smooth animation, logical and clear content structure make the landing page attractive, memorable and distinguishes our client from its competitors in the niche.
This is not our first collaboration with the Faktor company on website development. We`ve created web projects for this client earlier. It is always nice when customers come back, because it means that they are satisfied with their previous experience with our web studio team. We`ve done our best and this time – high-quality lending page completely reaches the client`s goals at this stage.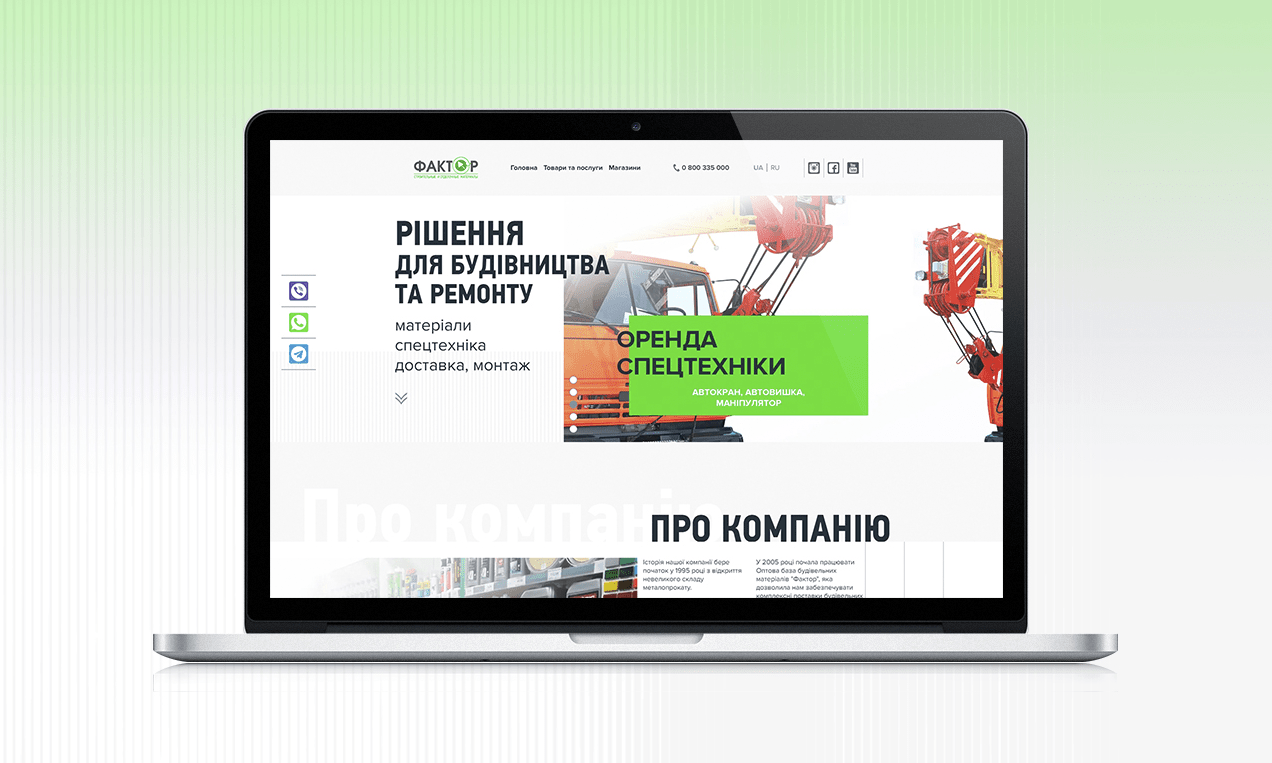 MAIN PAGE

LANDING PAGE ADAPTIVE DESIGN FOR MOBILE DEVICES AND BROWSERS