We received the task to development of the landing page for a cosmetology parlor, which deals with the revolutionary method of combating cellulite and flabby skin – Endosphere Therapy. The procedure is new and unknown and it was necessary to disclose all its features and advantages, carefully consider the structure of the content submission, to convince visitors of the safety, effectiveness and expediency of carrying out this type of therapy. Therefore, we took care of placing a block with reviews, demonstrating the results before and after the procedure, and answering frequently asked questions.
We studied all the potential customers pains and got to work. As a result, we got an extremely convenient landing structure, a cute marshmallow and bubblegum design with light and pleasant animation. On the Home screen there is a video that fills the screen in a wave. You can also see prices for Endosphere therapy and related procedures, the cost of packages and, of course, sign up online to a specialist.
We were going to develop only a landing page as a sales tool, but something more turned out – a site that inspires girls to beauty and harmony, and also motivates to sign up for the Endosphere therapy procedure and dispels all their doubts.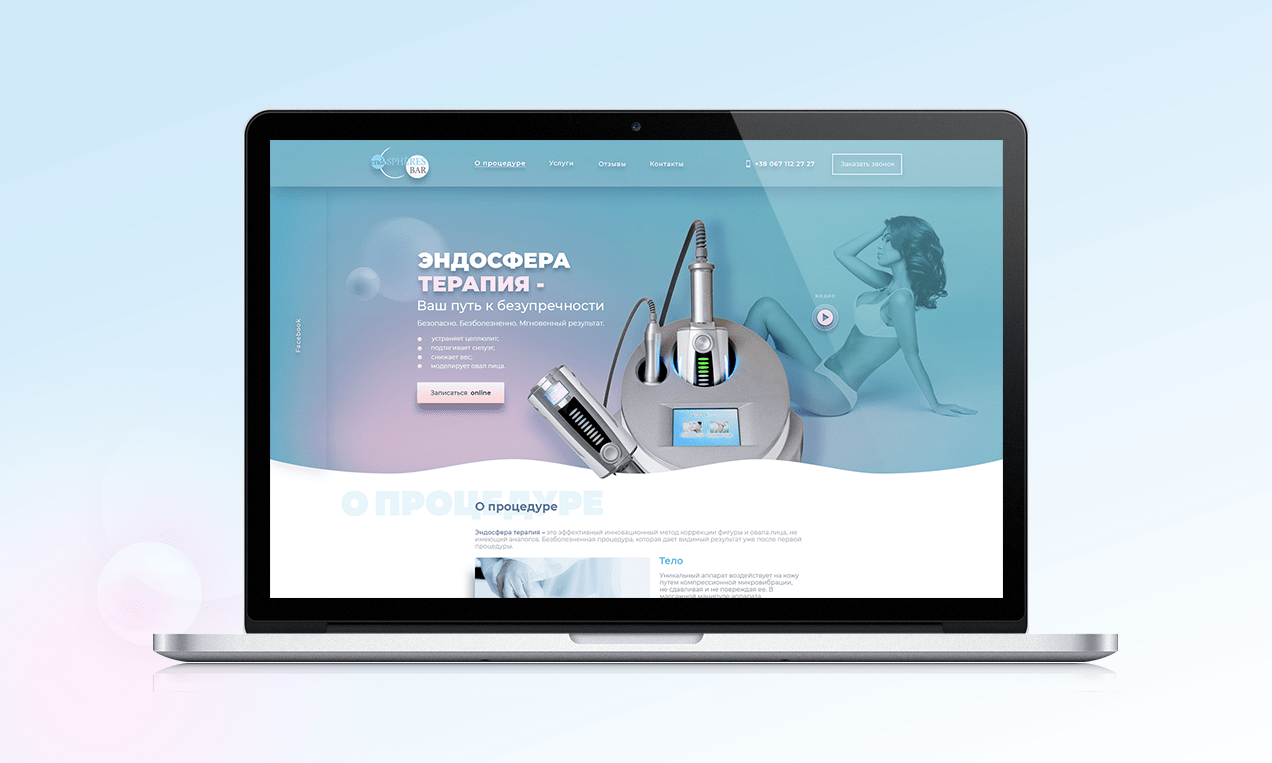 MAIN PAGE

ADAPTIVE WEB DESIGN FOR MOBILE DEVICES AND BROWSERS