Engineering company Technosens Ukraine ordered us to develop one-page website for one of its services – repair and maintenance of Danfoss drive equipment. Before developing the landing, we carefully researched the competitive environment and analyzed the target audience. This niche is highly competitive, despite the rather narrow specialization. To make clients offer outstanding we focused at useful content and site technology.
To get contacts of potential customers and cut off non-target ones, the check list for self-diagnosis is valuable for visitors. To download it, you should leave your contact information. The checklist describes in detail how you can independently resolve the most common problems that do not require the involvement of specialists. We are sure that useful content works for loyalty, and when experts will be really required the visitor will contact Technosens.
The website is CMS WordPress based. The client, if necessary, can manage all website content without web studio. The landing page has different feedback forms which increase its conversion. To keep resources of customer service department, we`ve developed frequently asked questions (FAQs) block with detailed answers.
The Technosens landing page for turned out to be unlike the websites of competitors, with a restrained and hi-tech web design, nice animation and an emphasis on the company`s advantages and services.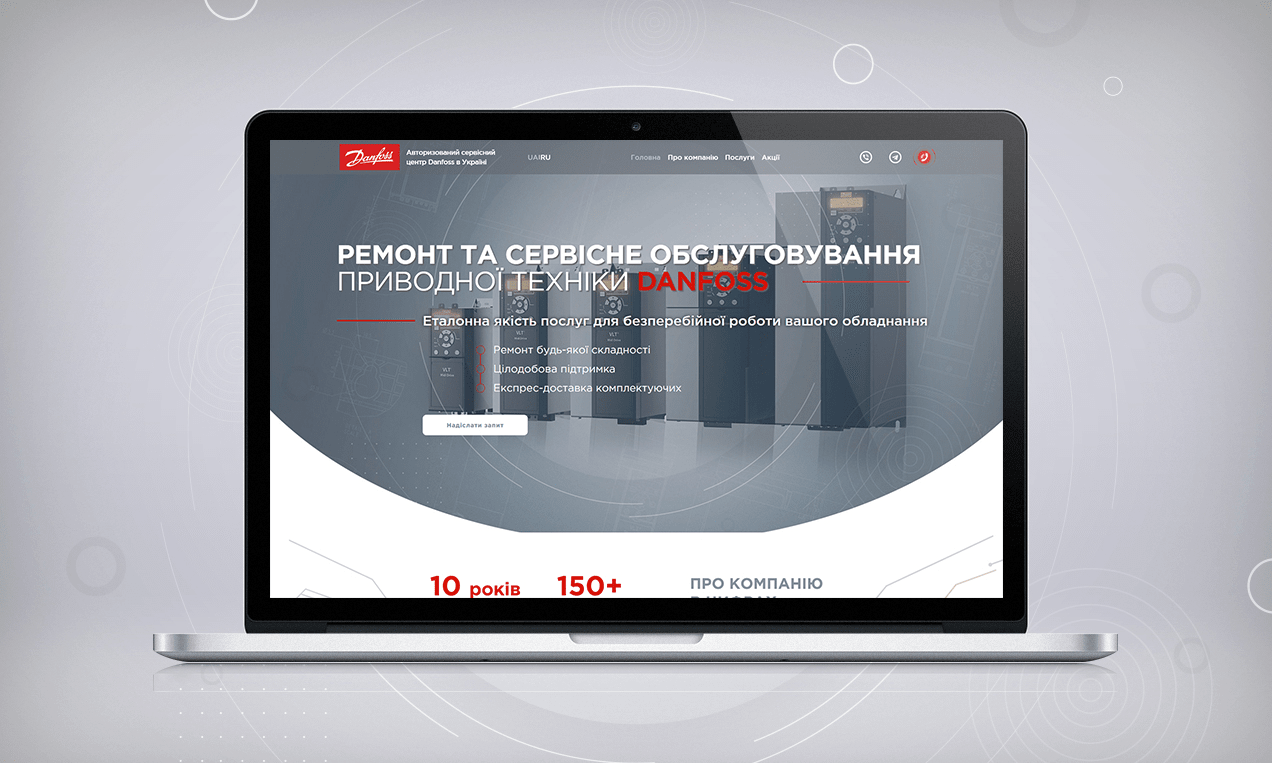 MAIN PAGE

LANDING PAGE ADAPTIVE WEB DESIGN FOR MOBILE DEVICES AND BROWSERS