Our team was fortunate enough to work on the website development for Castrol, a world leader in the production of motor oils and lubricants. This is a very interesting experience and a great responsibility, so we willingly accepted the challenge and coped with the task in an ultra-fast time frame.
The website was developed specifically for the promotion of the Castrol Magnatec brand in Ukraine, which was also supported by our agency. To participate in the promotion, users need to enter an 8-digit code from the label in a special form on the website, upload a scan or photo of the receipt and, by clicking the button, check the originality of the purchased product. At the end of the promotion, valuable prizes will be drawn among the winners. The prizes will also go to the distributors from which the winners have purchased the products.
The site is written in Laravel, a powerful open source PHP framework. The design is made in accordance with the Castrol corporate identity. Interesting SVG animation draws attention to the most important elements on the site and adds dynamics to the site.
MAIN PAGE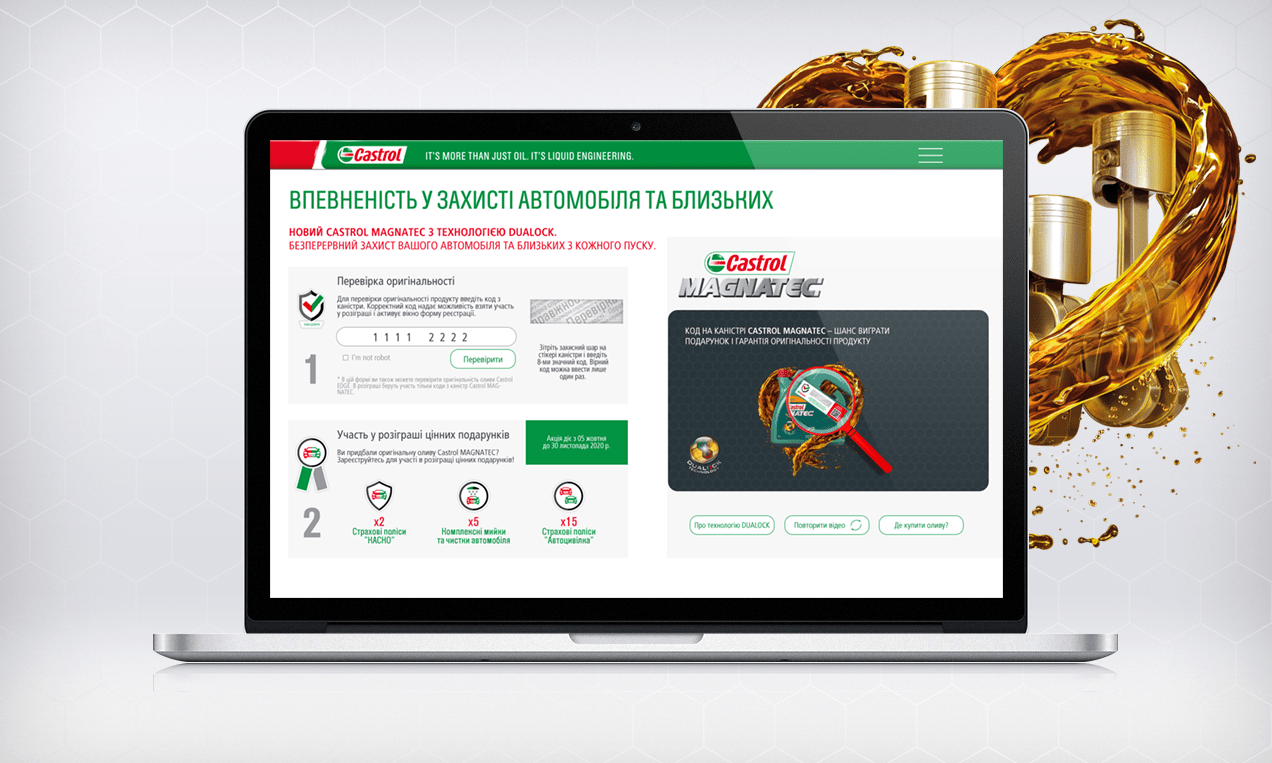 MOBILE DEVICES LAYOUT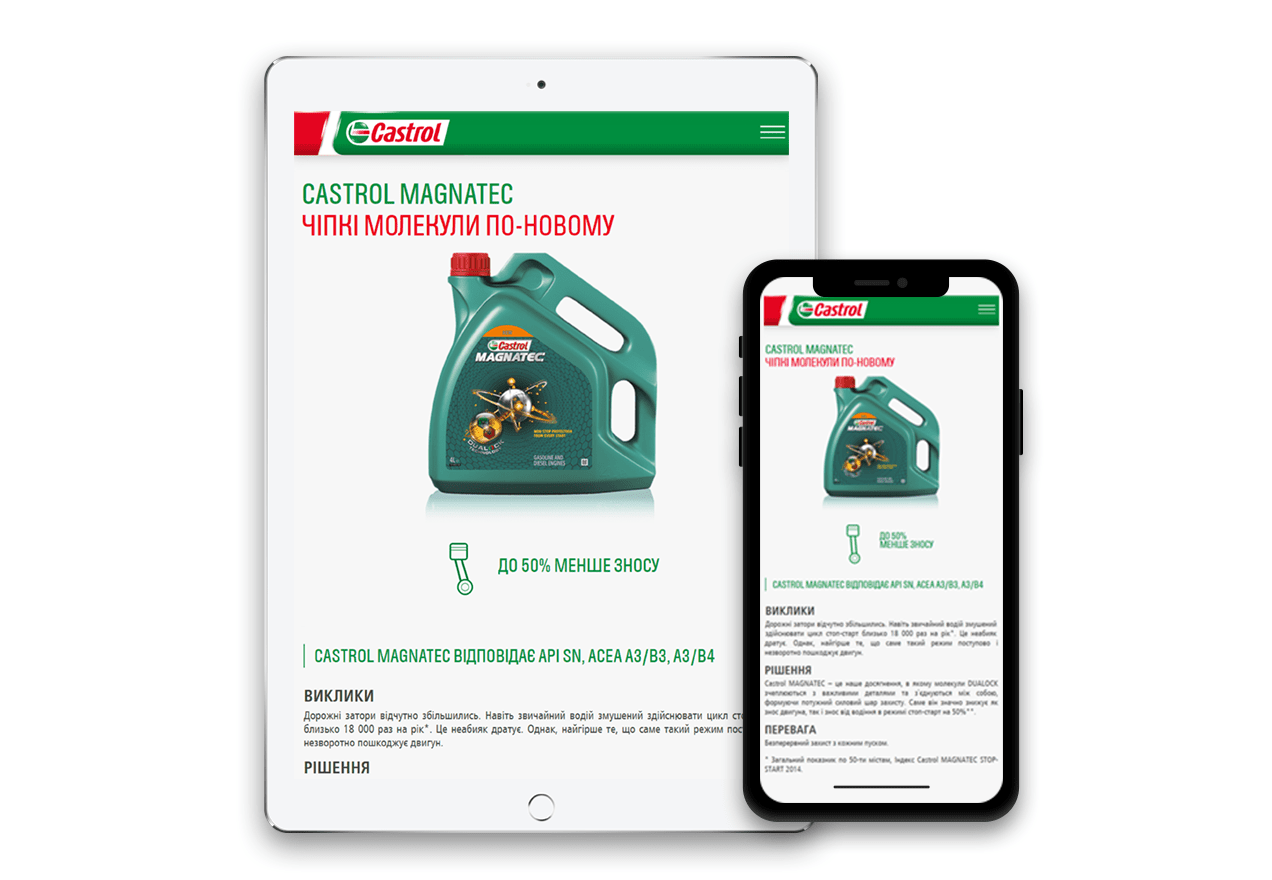 INTERNAL PAGES