We have developed a website for the Luxury Home Staging design studio – the leading render studio in Ukraine, which is engaged in visualization, virtual painting, virtual renovation for clients around the world. The company offers fast and quality pre-sale content creation services for real estate professionals. High-quality and well-thought-out visualization makes it possible to present real estate more profitably and find clients faster. When a user sees the result before / after, comparing the original image with the one received from the LHS designers, he understands how much his chances of selling or renting a particular property grow.
At the first stages of the development of the LHS e-commerce site, we conducted a thorough study of the world market for virtual staging services: global trends, world sites for the sale of real estate, portfolios and pricing policies of market participants. The resulting analytics helped to form the site user's insight and served as a rationale for all solutions implemented at the subsequent stages of the e-commerce site development.
Luxury Home Staging is a stylish, neat, high-tech e-commerce site targeted at the United States, Canada and Australia. This interior design website provides a user account with extensive order management functionality, online payments, multicurrency, internal chat, archive and many other useful functions. Users can quickly contact support, order additional services, clarify their request, and much more. Everything is thought out to ensure that the user receives the ordered services very quickly and with high quality.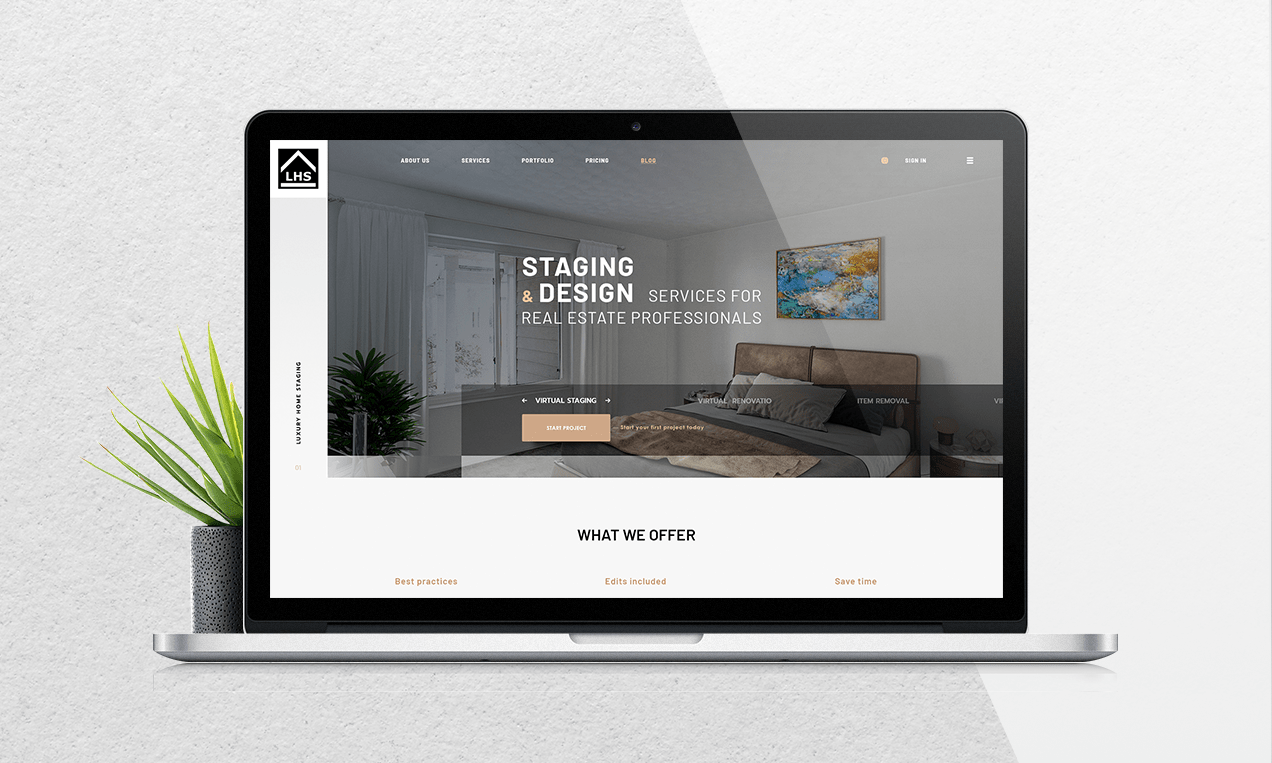 START PAGE

MOBILE DEVICES LAYOUT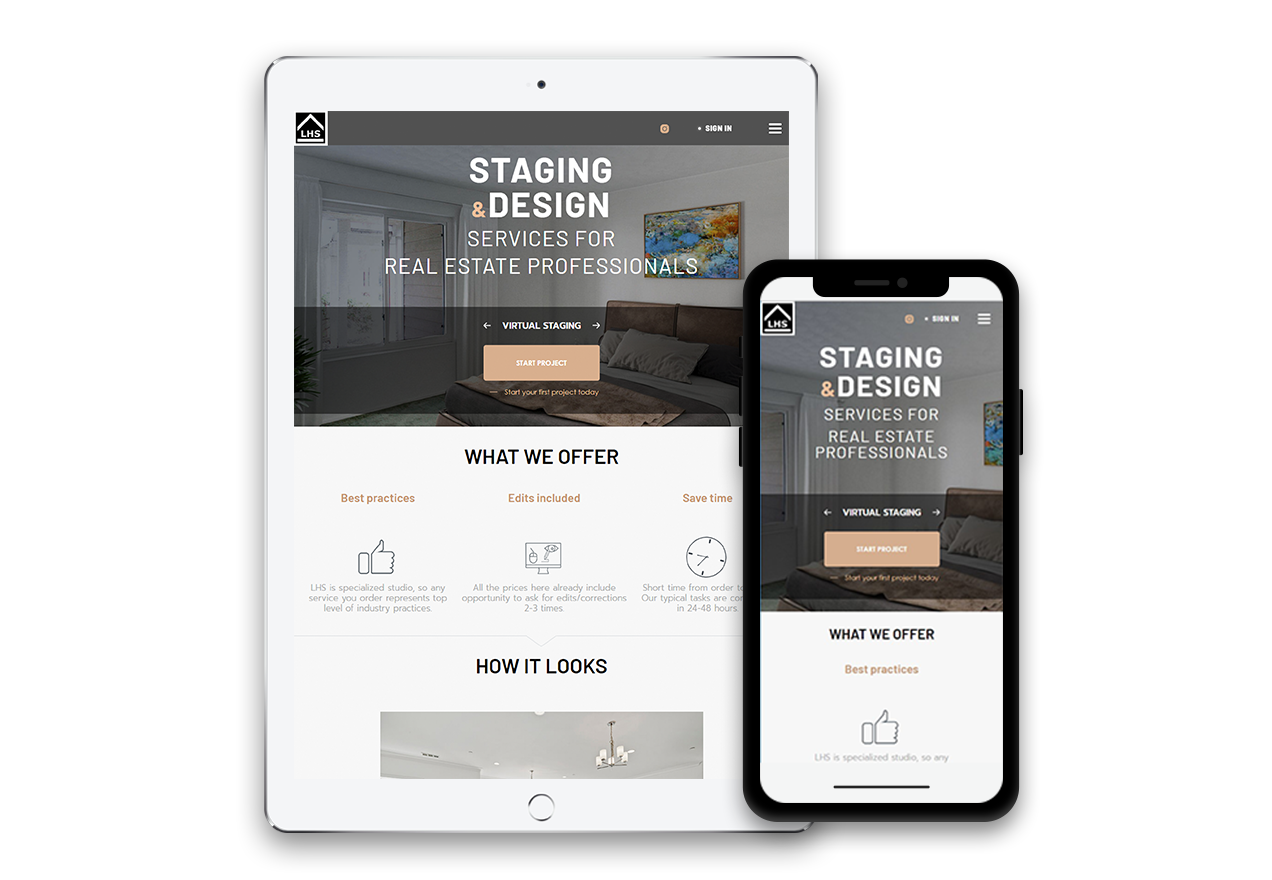 INTERNAL PAGES