The PUSH-K Solutions team has implemented another project abroad. This time we were brought to Amsterdam, Holland. Let`s start the story from the beginning…
Once we were found by marketers of the company Cerera Technologies just via Google Search. This company is software and hardware developer for self-service terminals for retail and parcel industries. We were briefed on exhibition stand of 20 m² (4×5) development for Parcel & Post Expo 2019 exhibition in Amsterdam. We`ve analyzed the client's marketing positioning and brief data, designed some sketches, created 3D visualization with different point of view renders… and the client messaged us with words "Oh.. we like it".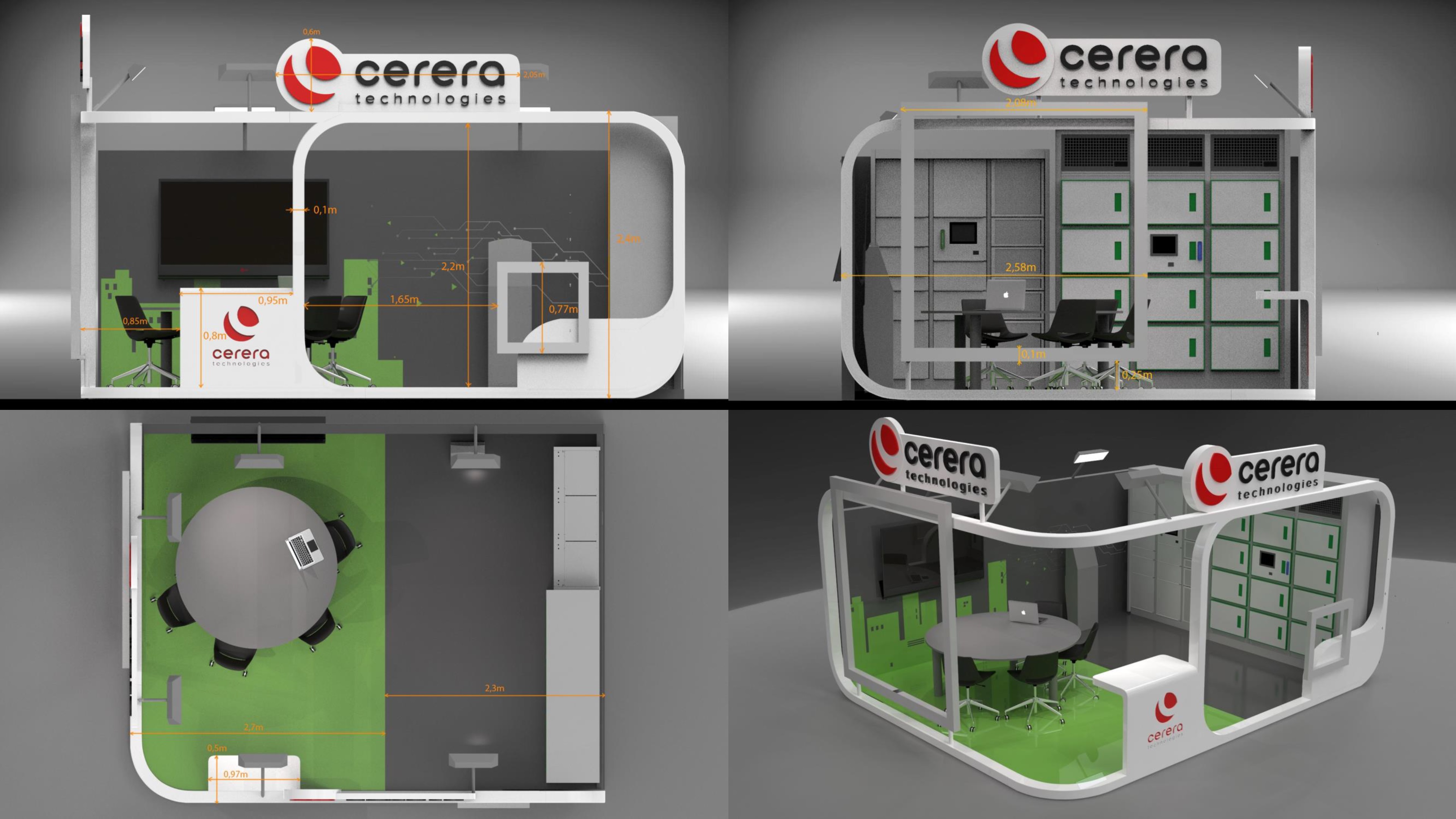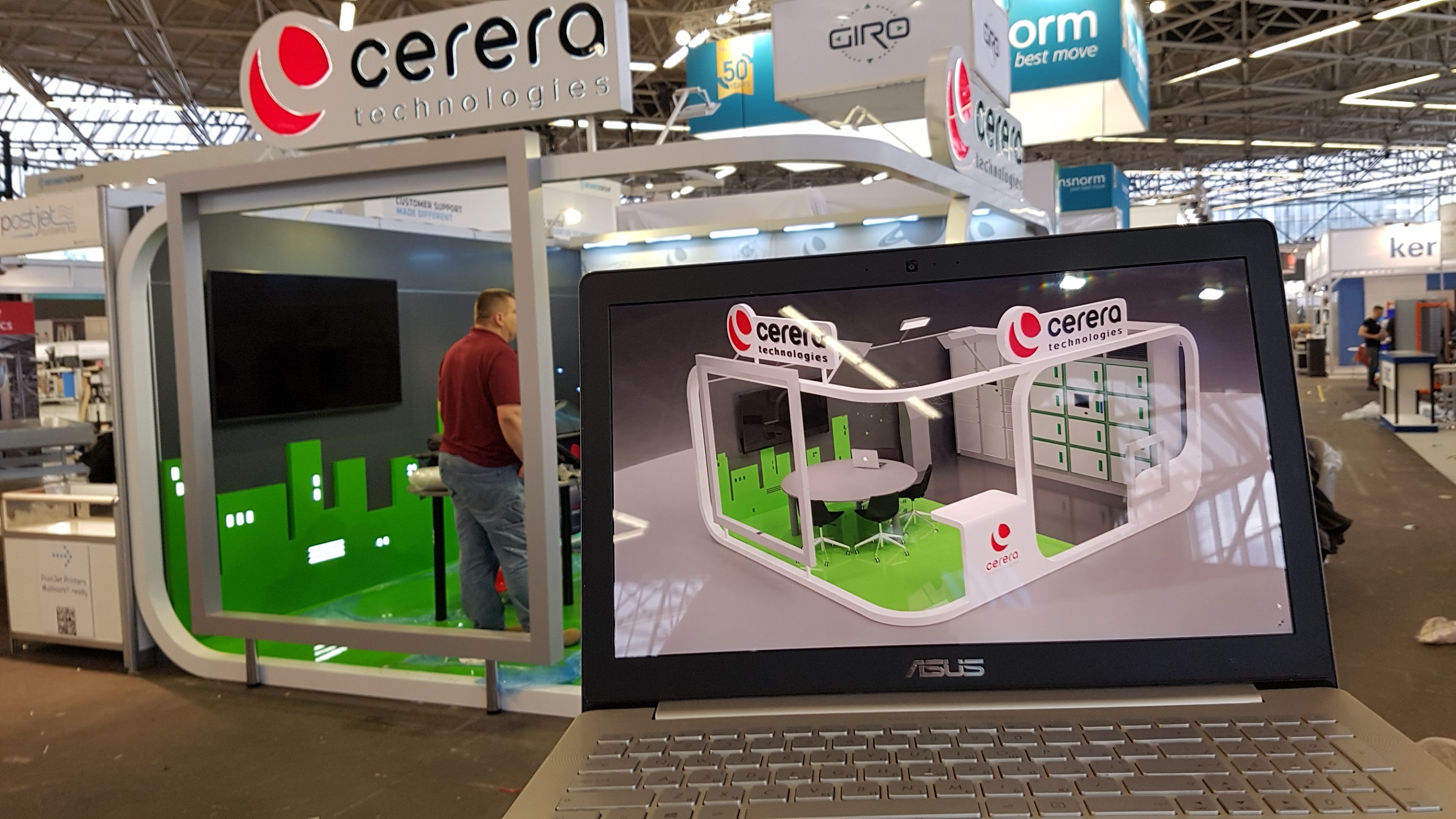 The client decided to create reusable exhibition stand to use it not only at nearest expo. So after the exhibition in Netherlands the stand should be returned to Ukraine in best condition to take part in new expo event.
In 2 months the test build-up took place in Kiev. The Cerera Technologies representatives were completely satisfied with result. The stand was carefully dismantled, prepared for the trip and sent in transit through Lviv directly to Amsterdam.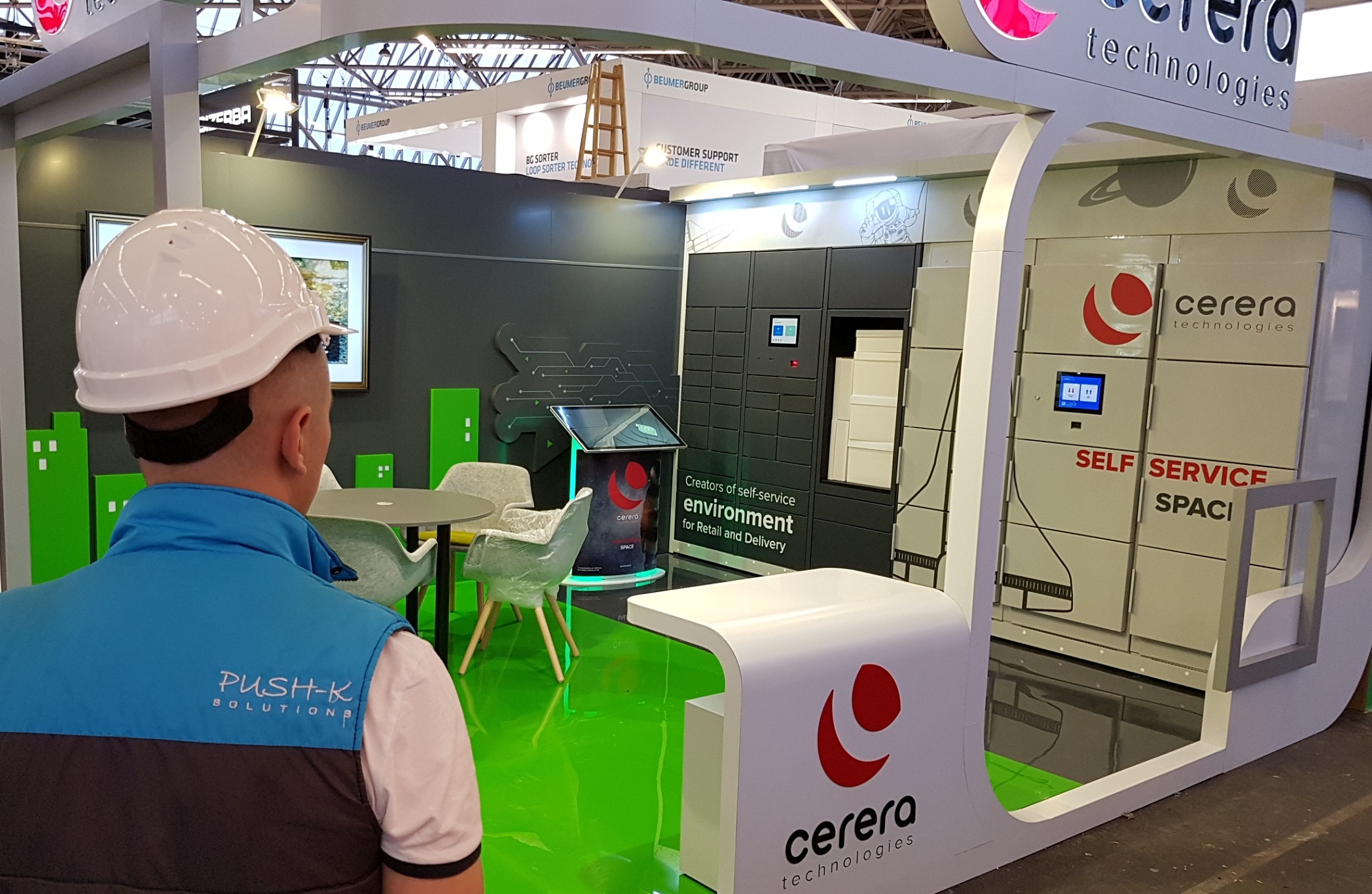 At the same when exhibition stand and Cerera Technologies stuff arrived to Netherlands our project team landed in Amsterdam to meet the truck and launch build-up at Rai Amsterdam. Everything happened as planned. The day before the opening, the Cerera Technologies exhibition stand was already sparkling with illumination and was approved by client.
Cerera Technologies stood out from the others at Parcel & Post Expo 2019 with the technological, futuristic and aesthetics exhibition space. It`s the result if you order exclusive exhibition stand design. After the expo, the stand was dismantled, carefully packed and sent to the customer's warehouse in Ukraine. Now this expo stand is ready to move to any new expo event, holding and proving hi-level client's business reputation and saving resources with no need to order new stand.
The agency team is thankful to the everyone involved into this nice project. Be ready for new challenges!