Avalon beauty salon ordered us for the website development. The salon already had a website, but it was outdated and needed to be redesigned and revised. The feature of the salon is the Academy of Hairdressing which is based there, where almost every day the best masters of Ukraine conduct master classes. Our task as developers was not only to refresh the site design, but also to think over the structure, dividing the site into two entities – the salon and the academy. The client also set the task to make the presentation of the schedule of master classes as convenient as possible, cause the pdf-file was used for this purposes before and it was not user friendly solution.
As early as the design phase, we divided the Main Page of the site into two identical blocks so that the user could immediately choose where to go next – to the salon or the academy. Sophisticated design, floating animation and a variety of micro influences inspire you to enroll in a master or course. We completely changed the structure and the filing, changed the menu and added a page about the Academy and the works of masters. A Ukrainian version of the site has also appeared.
And one more important point – it is now very convenient for the Academy administrators to add new master classes to the schedule, change the cost, etc., as they now have a convenient WordPress admin panel.
Website Development beauty salon Avalon brought us a lot of fun from the process and even more from the result. The customer was very satisfied, and the number of requests "we want the same" is increasing every day.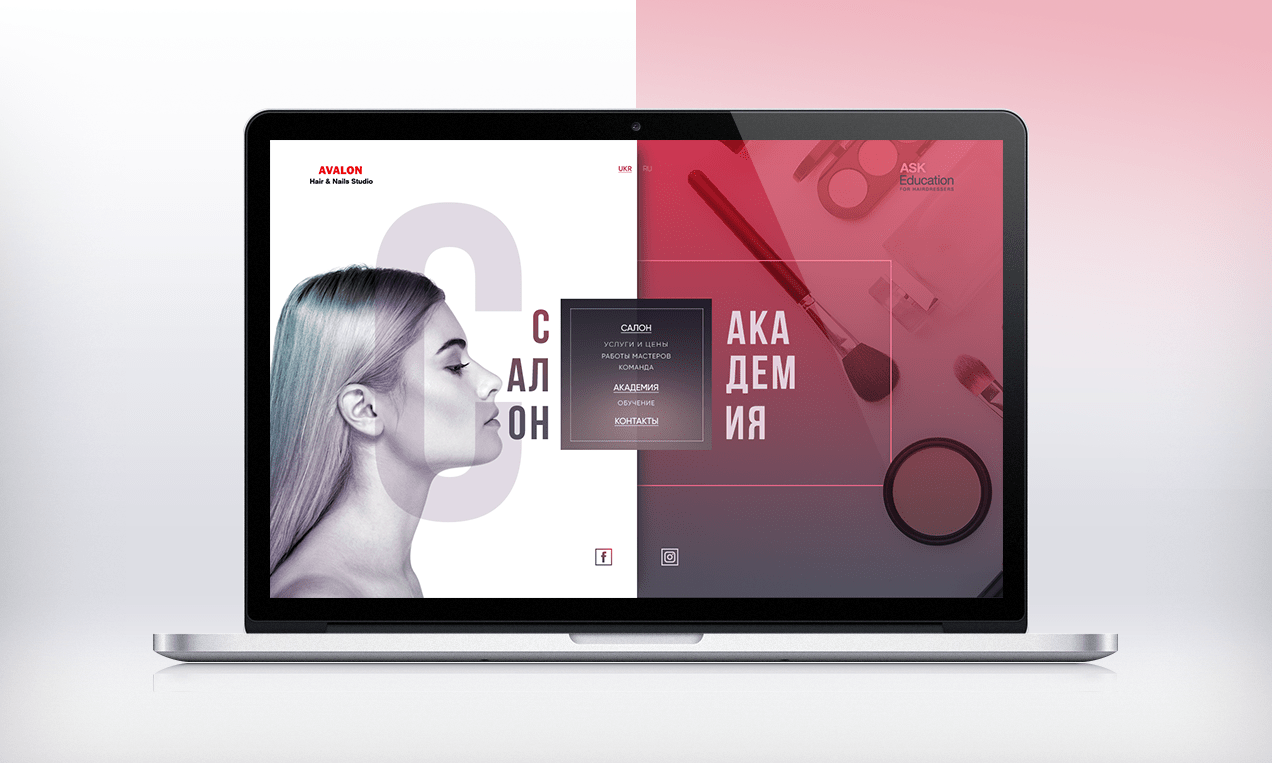 INTERNAL PAGES OF BEAUTY SALON WEBSITE
BEAUTY SALON WEBSITE ADAPTIVE WEB DESIGN FOR MOBILE DEVICES AND BROWSERS