The development of online store for H2O Genesis, a Spanish manufacturer of professional spa and sports pools for home and commerce, was a great challenge for our team. All agency experts working on this project did their best.
The client received a powerful sales tool, which allowed him to gain a good market share in Ukraine and abroad. Lightweight, clean and transparent design reveals the insight of products – health and relaxation thanks to water, air and high technology. The functionality of the developed online store allows you not only to choose a hydro-massage spa pool, but also, choosing a specific model, immediately order additional equipment that matches the model and select non-standard colors of the case and the bowl. Having picked up the model and accessories, the user can make a purchase in several ways immediately on the site.
Without immersion in the product it is impossible to achieve an excellent result. To develop online store H2O Genesis, we`ve became experts in hydro-massage spa pools, and we understood production technologies and the industry as a whole.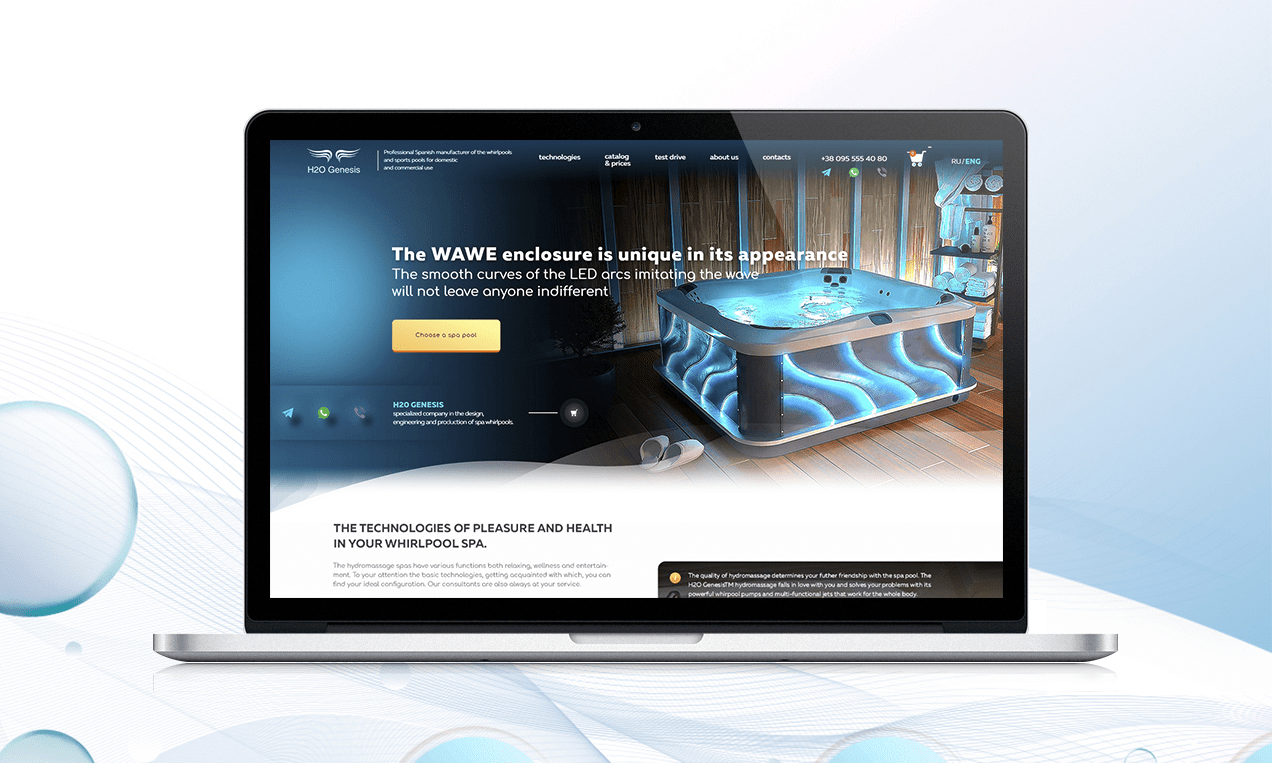 ONLINE STORE MAIN PAGE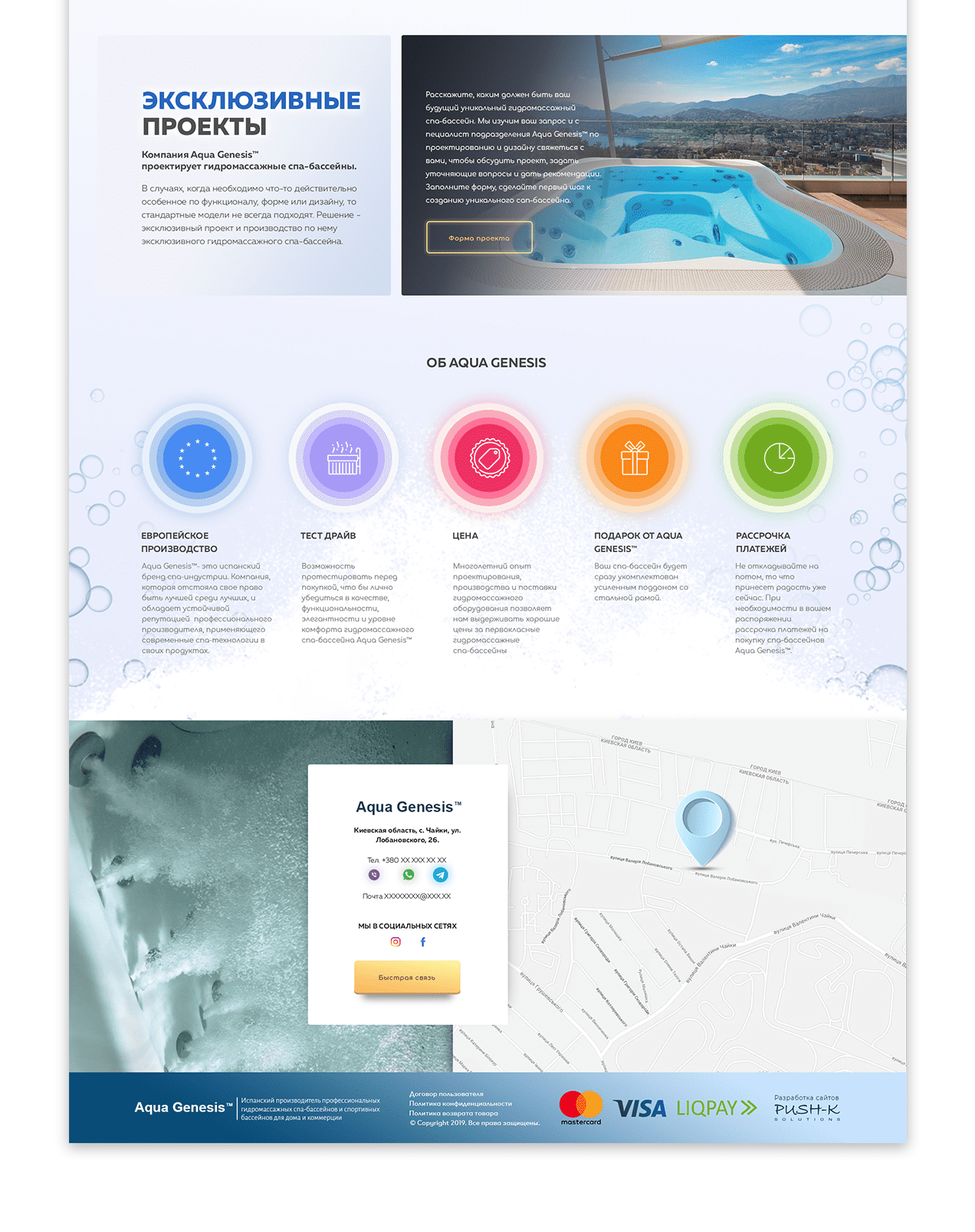 ONLINE STORE ADAPTIVE WEB DESIGN FOR MOBILE DEVICES AND BROWSERS