Our web-studio has successfully completed the development of the landing page for the manufacturer of fireplaces Stimlex. On the site you can get acquainted with different types of fireplaces, view the gallery with photos of each of them, place an order or send a request to the manager.
The design in warm honey tones creates a special mood of home comfort. There is a lot of content on the site, but it is clearly structured and broken down into separate meaning blocks. Infographics and photos support the overall design concept. A shopping cart accompanies the user while exploring the site.
Landing development took place in early autumn. On the Home screen, you can see a burning fire in the fireplace, which you can watch at forever, and what makes you even more warm and want to buy a fireplace to warm your home in the cold winter or autumn evenings. The animation on the site is nice, unobtrusive, not to distract the user from the main task of the site – to sell fireplaces. The user can choose the method of purchase – to put in the basket and leave their data or fill in the form and send it to the manager.
Landing is deployed for CMS WordPress, where a customer can change the value of products, add photo content, swap them, and more.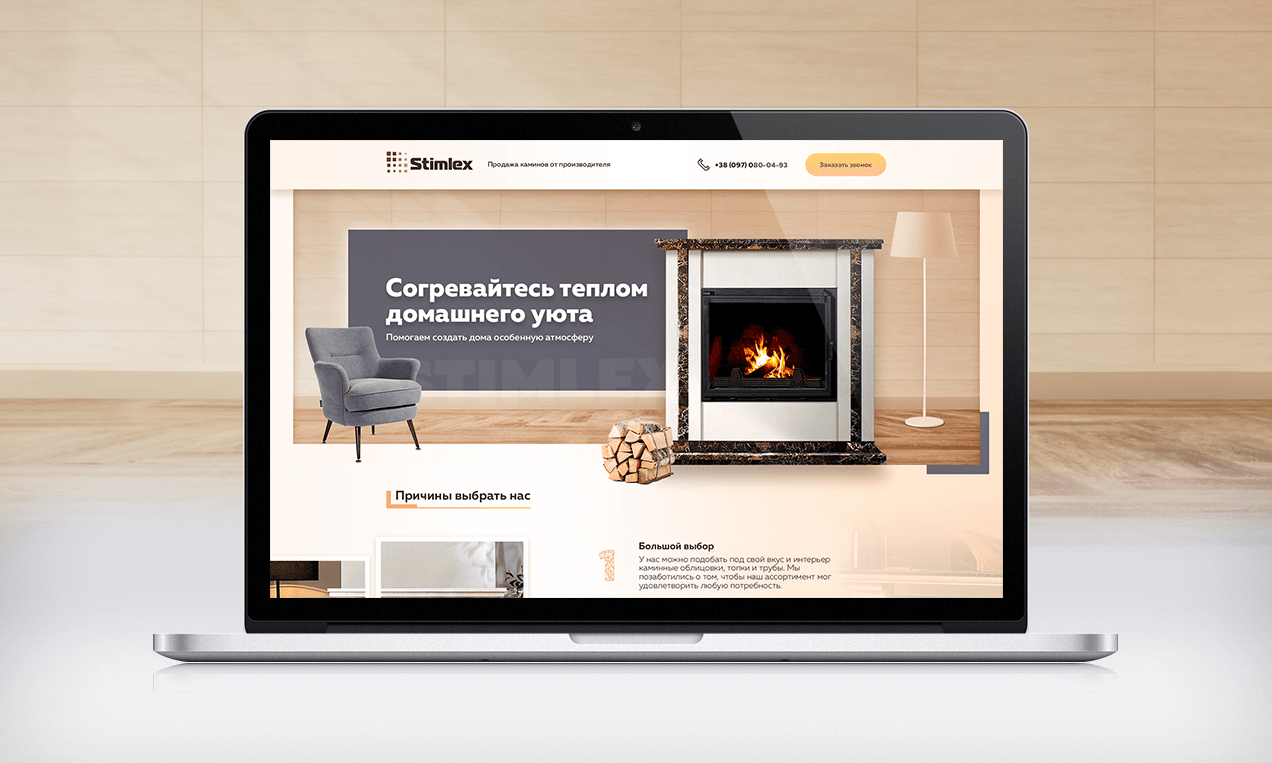 MAIN PAGE


ADAPTIVE FOR MOBILE DEVICES AND BROWSERS