Developing security landing page for the Vasha Bezpeka company was a certain challenge for us, as the client already had the website, but its conversion was minimal. We like such challenges and are always ready to help.
Before starting the development, we`ve analyzed the existing site, found some tactical errors and identified promising areas. The main mistake of the site was that it did not cause trust. For companies engaged in the installation of security systems and video surveillance it is critically important to be trustworthy even at first look. Stock photos with watermarks, errors in texts, no team photos and no extensive portfolio of finished works, sloppy design and crumpled structure – all these minuses of previous website coursed bed trust and lack of conversion.
What have we done? We`ve improved the content delivery structure so that the site visitor immediately understands what the site is about and what is being offered here. Every new block provides the necessary information and leads the visitor to decision. We`ve developed the Landing Page with an ultramodern design, high-tech chips, relevant animation, used real reviews, team and finished objects photos. Now the conversion is high and the site generates orders for our client.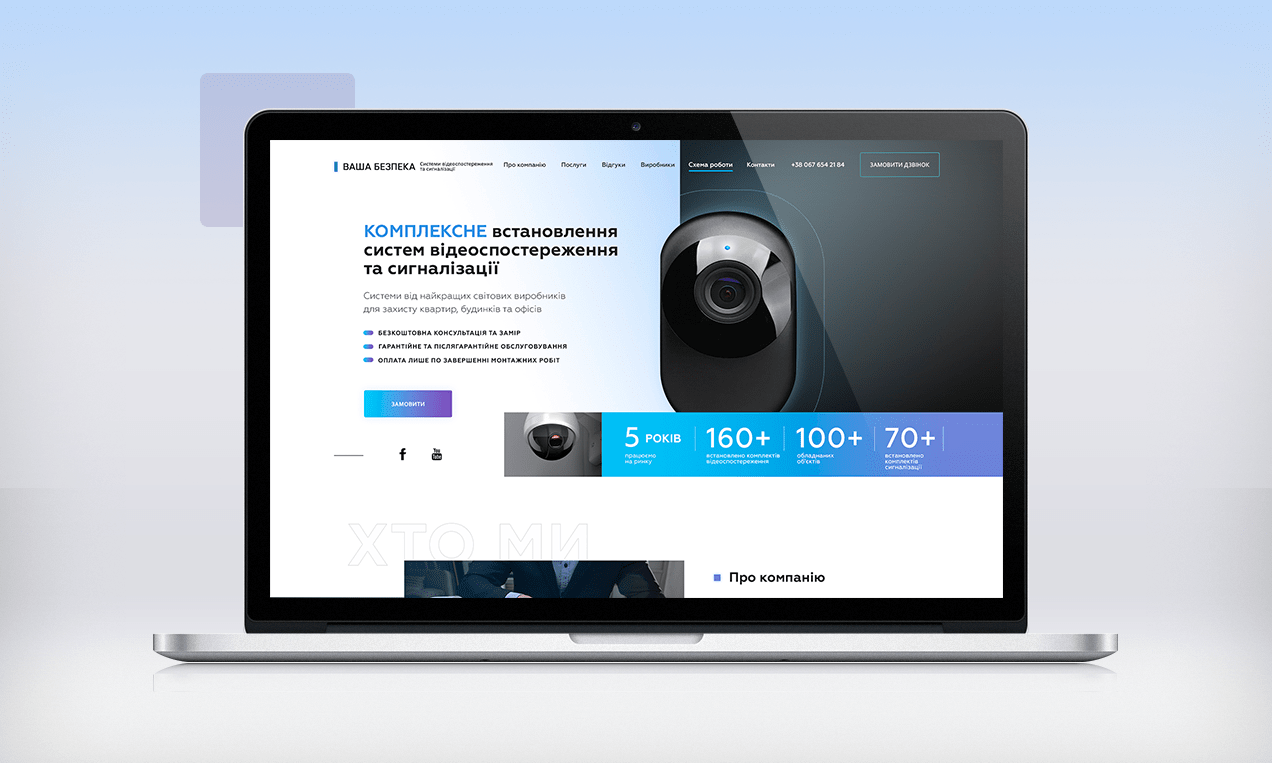 MAIN PAGE
LANDING PAGE ADAPTIVE DESIGN FOR MOBILE DEVICES AND BROWSERS