Advertising agency PUSH-K Solutions regularly provides trade promotion projects for large companies. For more than ten years of practice we have worked with different markets and various types of retail. This time, the national project Mystery Shopper was developed and conducted by the international pharmaceutical company KRKA.
In the portfolio of brands KRKA there is one of the best preparations against parasites for cats and dogs named Fiprist™. The national trade-promotion project was designed and implemented for this brand. The goals of activation were to increase sales, promote the brand, inform sellers and buyers about the main advantages of the product, support correct layout and SKU number.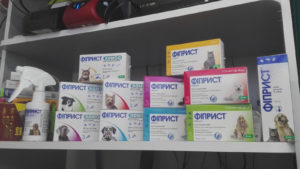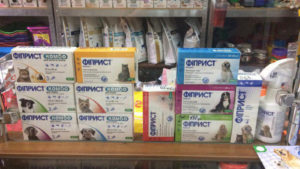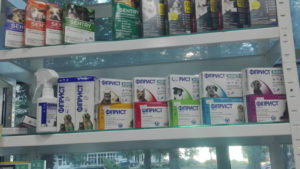 The growth of sales of Fiprist™ confirmed the effectiveness of the chosen advertising tool and the relevance of project mechanics. This success is a result of next factors:
– Experience in conducting trade projects – we implemented several dozens of such national wide projects, so we know all specifics of this work.
– The regional staff of the agency has extensive experience in dealing with sellers and owners of retail outlets.
– The agency team is able to implement projects of any complexity, providing a full cycle of services for conducting trade promotion projects including Mystery Shopper (work with personnel, marketing text, design, legal and accounting support, logistics and production).