The Landing Page development was made by our web studio on order, the leader in the industry for the production of commercial equipment by ETC. An elegant site dedicated to mannequins – a product that is the junction of retail and fashion industries.
The client was faced with the problem that visitors to the main site order the goods exclusively through a call to the manager and completely ignore the Buy button. We found the task very interesting and were motivated to develop Landing page with a wow-effect, where the order buttons and feedback forms cannot be ignored.
The website's feature is impressive animation. From the first screen, the effects capture and intrigue, forcing you to scroll and explore the site further. The second screen has an unusual slider with a scroll wheel effect. Each screen is interesting in its own way, we want to consider it. We tried to make the mobile version work quickly, despite the abundance of effects, as most visitors use mobile traffic.
The design is elegant, refined, with a special charm. It seems like you were in a very stylish store where everything was done beautiful and with the great taste. A feature of the site is also human copywriting, which, as it seems to us, brings together and shortens the distance between the client and the buyer.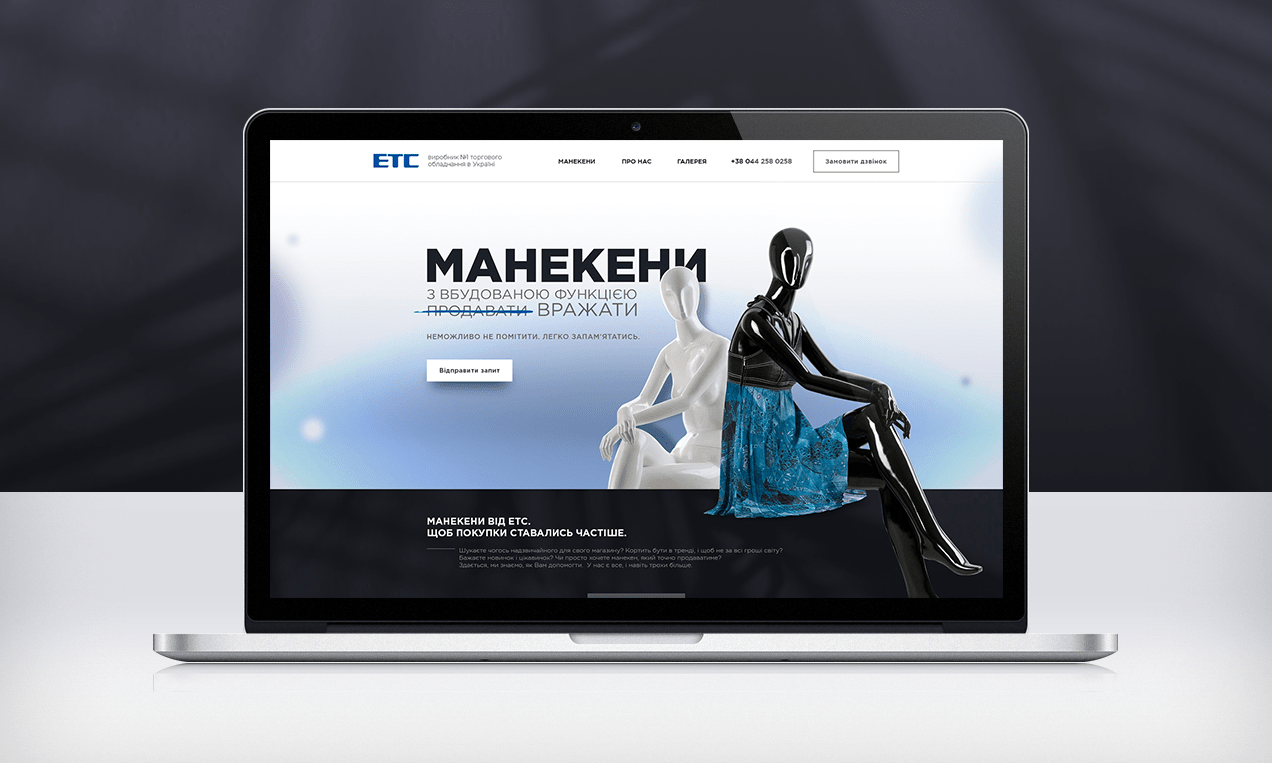 MAIN PAGE

LANDING PAGE ADAPTIVE WEB DESIGN FOR MOBILE DEVICES AND BROWSERS